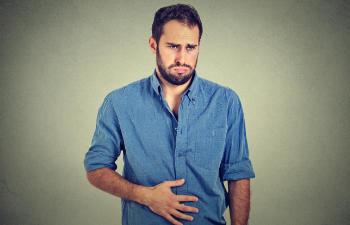 Most people are aware of the fact that what they consume, affects how they feel and look. Some foods are more likely to cause bloating and discomfort. Recently, one fitness blogger, Tiffany Brien, posted before and after images of her bloating which sparked a longer conversation that most people can relate to. Bloating can also occur from other factors and we want to discuss some other events that can cause bloating, distention, and abdominal discomfort.
There are many issues and events that can lead to bloating and abdominal distention and pain:
Inflammatory Bowel Syndrome (IBS)

Irritable bowel syndrome (IBS) is a very common disorder. It mainly affects the large intestine or colon.  IBS typically causes abdominal pain, cramping, bloating, abdominal distention, gas, diarrhea and constipation. Inflammatory bowel syndrome is a chronic reoccurring condition that requires long term management.

Dehydration

Have you ever drank a lot of water and felt bloated? We understand it can happen, especially if you drink water too quicly. However, drinking more water can help reduce the chances of bloating or having stomach distention. When you're dehydrated your body can react to this dehydration by holding onto fluid and producing a feeling of bloating.

Sleep

Sleep can affect multiple areas in our lives. Most people are surprised to know that it can also impact your digestive system. When you don't get enough sleep, your body releases a hormone called cortisone which causes things like constipation, distention, and bloating.

PMS

Premenstrual syndrome (PMS) often leads to bloating and constipation. However, bloating during this time of the month for women, doesn't have to truly be premenstrual. It can happen at any time. Usually, this temporary bloating can go away on it's own. However, if possible, it's best to reduce bloating with exercise and staying hydrated.

Food Allergies

As adults, we don't always know which foods we are sensitive or allergic to. These food allergies and sensitivities often cause bloating, gas, and stomach pain. Most people tend to be sensitive, or even allergic, to foods that include gluten or dairy. Even if you have not been diagnosed with a specific allergy, it doesn't mean that those foods aren't irritating your stomach. The best thing to do is to eliminate foods with dairy and gluten for a minimum of 14 days to self test which foods irritate or cause bloating.

Constipation

Constipation is simply uncomfortable. It is a common reason why people experience bloating, stomach distention, and stomach pain. Your stomach may feel hard from gas, or just uncomfortable. Constipation may be caused by lack of fiber consumption, dehydration, or not exercising enough. Even stress and medications can cause constipation. Over the counter stool softeners and laxatives can help with constipation. If constipation continues for long periods of time or is chronic, it's best to schedule an appointment with Dr. David Yamini, (31)285-3005.

Stress

Stress can truly wreak havoc on the body in numerous ways. One being, affecting the nerves within the gut. Stress can cause both diarrhea or constipation, and also lead to bloating. Stress further aggravates IBS and can worsen IBS symptoms.
Posted on behalf of David P. Yamini, MD