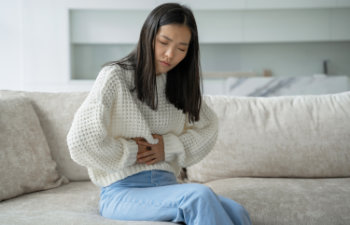 Acid reflux, also known as gastroesophageal reflux disease (GERD), is a condition that affects millions of people worldwide. It is a common digestive disorder when stomach acid flows back into the esophagus. This can cause a range of uncomfortable symptoms, including heartburn, regurgitation, and difficulty swallowing.
What Causes Acid Reflux?
Several factors can contribute to the development of acid reflux. One of the most common causes is a weakened lower esophageal sphincter (LES). The LES is a muscle that separates the esophagus from the stomach, and when it is weakened, stomach acid can flow back up into the esophagus.
Other factors contributing to acid reflux include obesity, pregnancy, hiatal hernia and certain medications. Obesity can put pressure on the stomach, which can cause acid to flow back into the esophagus. Pregnancy can also put pressure on the stomach, and hormonal changes during pregnancy can relax the LES, making it easier for acid to flow back up.
Hiatal hernia is when part of the stomach protrudes through the diaphragm and into the chest cavity. This can weaken the LES and increase the risk of acid reflux. Certain medications, such as aspirin, ibuprofen and blood pressure medications, can also increase the risk of acid reflux.
In addition to these factors, certain foods and drinks can trigger acid reflux. These include:
Spicy foods
Citrus fruits
Tomatoes
Chocolate
Caffeine
Alcohol.
Eating large meals or lying down immediately after eating can also increase the risk of acid reflux.
How Can I Prevent Acid Reflux?
If you are experiencing symptoms of acid reflux, there are several lifestyle changes that you can make to help manage the condition. These include eating smaller, more frequent meals, avoiding trigger foods and drinks, maintaining a healthy weight and avoiding lying down immediately after eating.
In some cases, medication may be necessary to manage acid reflux. This may include antacids, proton pump inhibitors or H2 blockers.
Treatment for Acid Reflux
If you suffer from acid reflux, there are options to treat this common digestive disorder. David P. Yamini, MD, is an experienced gastroenterologist in California who can diagnose and treat acid reflux to give you relief and a better quality of life. He typically recommends some lifestyle changes and medications to combat the overproduction of acid. Some underlying conditions can cause acid reflux; treating them can make your reflux subside or completely stop.
Contact Dr. Yamini today to learn more or schedule a consultation.
Posted on behalf of David P. Yamini, MD