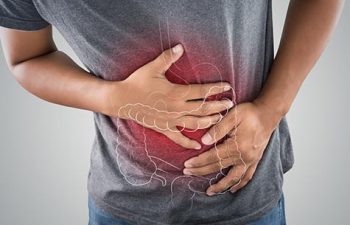 Foodborne illnesses present with symptoms that are common in several gastroenterological conditions. You may suffer from abdominal pain, cramps and a fever. Feeling ill, throwing up, watery diarrhea or blood stools are also common symptoms.
If you are experiencing several of these symptoms together, there is cause for concern. A foodborne illness can lead to serious complications. You may need hospitalization for diagnosis and treatment of your symptoms. A gastroenterologist such as Dr. Yamini can determine the cause of your illness and provide effective relief.
Foodborne Illness Diagnosis & Treatment
Diagnosis of foodborne illnesses involves several examination methodologies. Dr. Yamini will first determine the length of your illness. He will then make a list of all foods eaten prior to the onset of symptoms. Next, a physical exam will identify any potentially serious issues such as dehydration. Finally, you may need blood tests and other tests to rule out the presence of parasites.
Once a foodborne illness is confirmed, Dr. Yamini will recommend treatment solutions. Many patients get over food poisoning without treatment. However, in severe cases, you will need to manage symptoms or seek medical intervention.
Fluids and electrolytes replace fluids in patients who are suffering from dehydration. If the illness was caused by bacteria, antibiotics are an effective treatment method. However, you may need to spend time in the hospital if complications arise due to dehydration. Dr. Yamini will monitor your condition closely to ensure that treatment methods are appropriate and effective.
If the symptoms of a foodborne illness are disrupting your life, seek treatment from an experienced gastroenterologist. It is important to establish the cause of your symptoms. Some gastroenterological conditions can become life-threatening without treatment.
Food poisoning results from consuming contaminated food or drinks. Cross-contamination can also occur when bacteria are transferred from one food to another. For example, if you put your fingers in your mouth after handling contaminated food, you may contract a foodborne illness.
Sufferers of foodborne illness can contact Dr. Yamini at his Santa Monica offices for advice and treatment. We will provide you will all the tools needed to overcome your symptoms. Call today to book an appointment.
Posted on behalf of David P. Yamini, MD