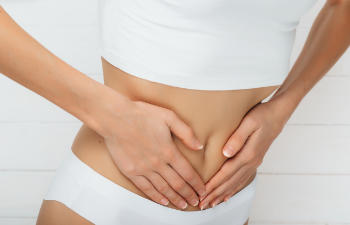 Fad diets have been around for decades, and again and again, they have proven to be just that: a fad. According to the dictionary, the term fad is defined as "a temporary fashion, notion, manner of conduct, etc.; especially one followed by a group." Following a fad diet, especially one without first consulting your doctor, can pose serious threats to your gut.
First and foremost, you should always seek the counsel and advice of your trusted physician before beginning any diet – fad diet or not. Your doctor will have a great understanding of your health and will be able to advise you as to whether or not a new diet will be beneficial to you.
Secondly, it should be considered that fad diets come and go. They change rapidly. Think about this, in the last ten years, two of the most significant diets are in polar opposites to one another: a plant-based diet vs. Keto (which encourages a considerable amount of meat consumption). In just ten years, two diets that both claim to be "the healthiest option" are in stark contrast to one another. They are both on the extreme opposite ends of the food spectrum! If you take nothing else away from this post, let it be this: a fad diet should not be the basis for your health or food options.
For those who suffer from any type of digestion issues, Crohn's disease, IBS, IBD, abdominal pains, chronic diarrhea, liver disease, or GI conditions, it is vitally important that you take your diet cues from trusted medical professionals. Dr. David P. Yamini is a reliable gastroenterologist in Los Angeles who can provide excellent care to patients with GI conditions. Dr. Yamini is a renowned gastroenterologist who treats patients who are experiencing issues with their digestive tract. One of his top priorities is to educate his patients on how to maintain a healthy digestive system. Call today to make an appointment for a consultation regarding your gut and what diet you should be following for optimal health.
Posted on behalf of David P. Yamini, MD