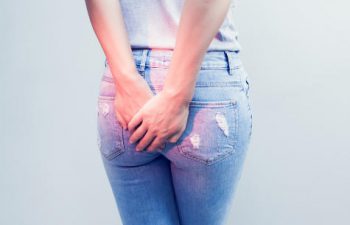 The birth of a child can bring numerous joyful changes to our lives. However, for many women, there can be changes to their bodies that are unexpected and frightening. Though we may have expected certain changes to our bodies following the arduous task of bringing new life into the world, some of these ongoing complications can affect the time we spend with our little ones, or returning to the person we were pre-pregnancy.
Every mother is aware of the pressure to return to our pre-pregnancy weight and hide the evidence of sleepless nights. Yet, there are many issues women experience that are seldom spoken of, and some may even feel embarrassed to raise them with their doctor. One such issue is experiencing bowel complications and fecal incontinence post childbirth. This issue has been known to affect many women, and could prevent adding to families, even if they had previously desired more children.
Women & Bowel Urgency
Women may experience bowel urgency, which is an immediate and strong urge to use the bathroom. They may also have passive fecal incontinence, where stool leaks out randomly without knowledge. Another urgent symptom is fecal incontinence, where you are aware of a need to use the bathroom, yet fecal matter leaks out before you have safely made it. The final and rarest symptom, post-defecation leakage, involves stool leakage after completing a bowel movement.
It may feel shameful to bring these symptoms to a medical professional or even selfish to take time away from your new baby to tend to your personal needs. Under the care of Dr. David P. Yamini in his offices in Santa Monica Boulevard and Beverly Hills, we encourage you to look after your post pregnancy health, and to book a consultation without delay. Whether the matter can be resolved by a simple change in diet, or if it a more complicated issue such as a rectal fissure, you can be assured that we will be with you in kindness and confidence every step of the way.
If you need to speak to someone urgently regarding any of your rectal issues, please do not hesitate to contact Doctor Yamani today.
Posted on behalf of David P. Yamini, MD