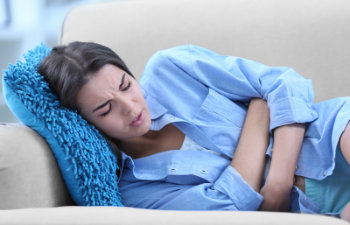 If you cannot control your flatulence and belching, you may have an underlying condition. Sufferers of these symptoms are also prone to bloating. Worsening of symptoms is an issue that is worth investigating. Gastroenterology problems can range from benign to chronic in nature.
You may experience physical discomfort or emotional distress due to your symptoms. A consultation can reveal answers and lead to effective treatment. David P. Yamini, MD has helped countless patients find relief from gastroenterology conditions in Santa Monica.
Compassionate Gastroenterology
It is understandable to feel embarrassed by belching and flatulence. When you can't control symptoms, you may feel that others are judging you. Many sufferers of gastroenterological conditions are reluctant to seek treatment. At his Santa Monica offices, Dr. Yamini has created a relaxed environment where you will experience consultation and treatment with compassion.
Gastroenterology covers a range of conditions that can cause bloating, belching, or flatulence. You may experience one or all of these symptoms. The regularity of your issues is not necessarily an indication of severity. It is important to attend a consultation with Dr. Yamini to get to the root cause of the problem. Once diagnosis is established, you will receive treatment that provides relief.
Gastroenterology Conditions
Symptoms that include belching, flatulence and bloating are consistent with a range of gastroenterology conditions. In order to receive the most effective treatment, diagnosis is necessary. Do not wait until you are experiencing pain or extreme discomfort. Some health concerns do not present with serious symptoms.
Eating and drinking slowly can reduce or eliminate belching and flatulence. You can also change your diet to exclude foods such as dairy products, broccoli, cabbage, and beans. Taking a walk after a meal can also prevent symptoms. If you are still concerned about your gastroenterological health, reach out to Dr. Yamini.
Patients can trust in Dr. Yamini to make them feel at ease. You should not feel embarrassed about flatulence and belching that you cannot control. Call our Santa Monica, CA offices today to book a consultation. You will receive the treatment needed to relief your symptoms.
Posted on behalf of David P. Yamini, MD