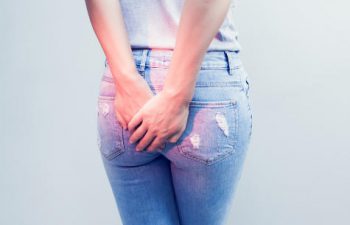 Constipation is the difficulty in having a bowel movement. Most people have experienced acute constipation at least once. Still, constipation is not considered to be a chronic issue unless you are having less than three bowel movements per week for three months or longer. Chronic constipation is a relatively common issue that affects millions of Americans each year.
Contrary to what your grandparents may have told you, it is not necessary to have a daily bowel movement to be considered healthy. The majority of people move the bowels every other day, and this is perfectly normal. However, for those who have bowel movements three times or less per week and who have difficulty emptying the bowels, chronic constipation can be problematic and very uncomfortable.
When you talk to your doctor regarding chronic constipation, your symptoms are often better indicators than your regularity. If you experience any of the following, it is crucial to bring them to your doctor's attention:
Abdominal pain
Bloating
Difficulty passing stool
A feeling of incomplete evacuation
Hard or lumpy looking stool; separate hard lumps
Reduced quality of life
Most people with chronic constipation are affected by IBS (irritable bowel syndrome). Irritable bowel syndrome causes chronic constipation (IBS-C) as well as chronic diarrhea (IBS-D). There is no known cure for IBS, but certain dietary choices can help prevent constipation. Low-FODMAP diets have been shown to help with constipation. These diets remove short-chain carbohydrates that are found in many fruits, vegetables, legumes, grains, and sugars. For many people, FODMAPs are not digested well in the small intestine, and they ferment when they reach the bowel. This fermentation causes constipation, along with other digestive problems, to occur and negatively affect your life.
If you suffer from chronic constipation, please contact the practice of David P. Yamini, MD. Dr. Yamini specializes in medical disorders of the digestive disease system. You do not have to continue to go through life feeling miserable. Call to schedule your consultation.
Posted on behalf of David P. Yamini, MD