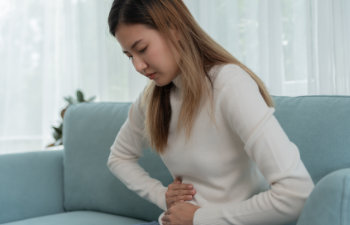 Foodborne illnesses, often colloquially referred to as food poisoning, can cast a shadow over even the most enjoyable meals. Dr. David P Yamini, MD, based in Santa Monica, specializes in diagnosing and treating these gastrointestinal woes.
Understanding the causes of foodborne illnesses is crucial for prevention and seeking prompt medical attention. Let's explore the typical culprits behind these ailments and the diagnostic and treatment approaches Dr. Yamini offers.
Diagnosis: Unraveling the Source
Dr. Yamini's diagnostic process is meticulous and comprehensive. He starts with a detailed medical history, focusing on the duration of the illness and the foods ingested before symptoms emerged. This approach helps him pinpoint the potential source of contamination.
A physical examination, including assessing dehydration levels, is conducted to gauge the severity of the illness. To enhance accuracy, Dr. Yamini may recommend additional tests such as blood tests, stool culture, and examination for parasites.
Symptoms: Navigating the Unpleasant Terrain
Recognizing the symptoms of foodborne illnesses is vital in seeking timely medical assistance. Symptoms often surface shortly after consuming contaminated food. They may encompass nausea, vomiting, watery diarrhea (potentially with blood), abdominal pain, cramps, and fever.
As these symptoms can mirror those of various gastrointestinal conditions, seeking medical attention is crucial for accurate diagnosis and effective treatment.
Treatment: Aiding Recovery
The severity of foodborne illnesses can vary widely, influencing the need for treatment. In mild cases, rest and hydration might suffice. However, replenishing fluids and electrolytes becomes pivotal in more severe instances where dehydration is a concern. Dr. Yamini's expertise comes into play for more severe cases requiring hospitalization to avert dehydration complications.
For bacterial foodborne illnesses, antibiotics serve as a cornerstone of treatment. The administration route—oral or intravenous—depends on the specific ailment. Dr. Yamini's guidance ensures that the correct antibiotic is prescribed for the pathogen responsible for the illness.
Expert Consultation: Dr. Yamini's Approach
Dr. David P Yamini, MD, is a seasoned gastroenterologist who's well-versed in tackling foodborne illnesses. His years of experience ensure accurate diagnosis and tailored treatment plans.
Dr. Yamini's approach alleviates the disruption these illnesses can cause daily. Whether it's severe abdominal pain, incessant vomiting, or recurrent diarrhea, seeking Dr. Yamini's expert consultation at his California offices offers relief and recovery.
Foodborne illnesses can turn enjoyable meals into regrettable experiences. Dr. David P Yamini, MD, based in Santa Monica, has the knowledge and expertise to diagnose and treat these ailments effectively.
By understanding the common causes of foodborne illnesses and recognizing their symptoms, individuals can take proactive measures to safeguard their health. Whether it's a mild case that requires rest and hydration or a severe situation necessitating hospitalization, Dr. Yamini's guidance paves the way for a speedy recovery.
Contact Dr. Yamini's offices today if you've been grappling with food poisoning symptoms for over a week. Expert consultation and tailored treatment await, ensuring your health journey is smooth and swift.
Posted on behalf of David P. Yamini, MD