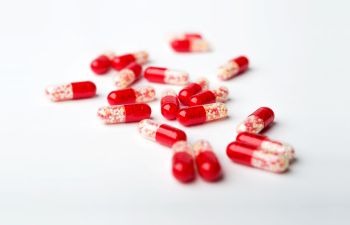 Several gastrointestinal issues have been linked to an imbalance in the flora of the digestive tract. Your bowels and intestines are home to billions of microscopic bacteria that perform several key functions to keep your body healthy.
These bacteria assist in breaking up the gas pockets that form as food is digested. A balanced gut flora will keep your colon cleansed and keep bowel movements regular. Without beneficial microorganisms in the small intestine, the body may struggle to synthesize vitamins B and K. Studies have shown that a harmonious bacterial population is linked to a better functioning immune system.
What Causes Imbalanced Gut Flora?
Not all the bacteria that inhabit your intestinal tract are beneficial for your health. Generally, the 'good' microorganisms help keep the 'bad' population under control. If this delicate ecosystem is disturbed, 'bad' microbes will multiply astronomically and could be the cause of your gastrointestinal distress.
Antibiotics are designed to target bacteria throughout the body but cannot differentiate between beneficial organisms and those causing an infection. Cleaning of the bowl in preparation for a colonoscopy can flush out beneficial inhabitants. Similarly, diarrhea or the use of laxatives or fiber supplements can destroy the balance of gut flora.
Seek Advice from a Gastroenterologist Before Taking Probiotics
If you are experiencing excessive flatulence, abdominal swelling or diarrhea, this could indicate a buildup of 'bad' bacteria. Probiotics reintroduce beneficial microorganisms to the intestinal tract. There are many kinds of probiotics that can be purchased over the counter. However, these may not be effective at treating your gastrointestinal distress.
Different probiotic treatments will have varying levels of 'good' gut flora and it is important to match the right treatment to your symptoms. Doctor Yamini and his team based in California have many years of experience in diagnosing and treating gastroenterological conditions. We understand that issues in the GI tract can be embarrassing and distressing.
At our friendly and welcoming clinic, we will get to the root of your GI disorder and investigate if a probiotic treatment will benefit you. Contact our Beverly Hills or Santa Monica Clinic today.
Posted on behalf of David P. Yamini, MD