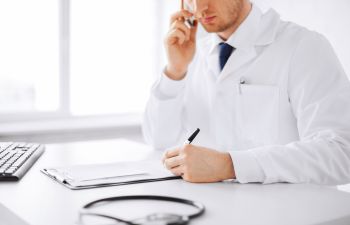 Do you have digestive problems that affect your daily activities? Do you frequently take over-the-counter medications for diarrhea, constipation, gas and nausea, especially after eating gluten? You may have celiac disease, where the small intestine is attacked by the body's overreaction to gluten. Not everyone suffers from celiac disease the same way, and it is crucial to have a proper diagnosis to prevent or treat serious complications.
What is Celiac Disease?
When someone who has celiac disease eats foods containing gluten, their immune system reacts negatively. This reaction causes damage to the lining of the small bowels. The damage can be very painful, and it interferes with the ability to absorb important nutrients, vitamins and minerals. This can lead to malnutrition, fatigue, anemia and other serious health complications.
What Are the Symptoms of Celiac Disease?
Celiac disease differs between people, making it difficult to diagnose. Some people show many or all the 'classic' symptoms, some may have atypical symptoms and still others may have only mild or occasional signs of illness. You should consult a medical specialist if you regularly experience any of these chronic symptoms:
Diarrhea

Bloating or gas

Nausea or vomiting

Constipation

Abdominal pain

Weight loss

Mouth ulcers

Fatigue or headaches

Joint pain

Abnormal blood tests, such as low iron (anemia)

Loss of dental enamel or bone density

Itchy skin rash or skin blistering
When to See a Doctor
If you have experienced symptoms for more than a few weeks, it is important to make an appointment with a gastrointestinal specialist. This is especially true for children, as celiac disease can cause growth and development issues like failure to thrive, reduced growth, delayed puberty and neurological symptoms.
While there is no known cure for celiac disease, you can manage symptoms through a gluten-free diet. It is important you do not stop eating gluten until you've spoken to a specialist. Doing so can make diagnosis harder. Dr. Yamini specializes in treating digestive and gastroenterology systems and can help determine what is causing your chronic symptoms. Contact the office today to schedule a consultation.
Posted on behalf of David P. Yamini, MD