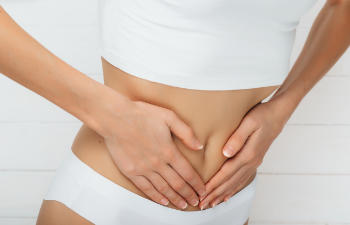 Going to the doctor to discuss your battles with diarrhea and stomach discomfort may seem embarrassing, but the truth is that chronic stomach issues can be serious. Crohn's disease is caused by the inflammation in part of the digestive tract. Crohn's disease is a chronic disease that can be both painful and debilitating. Understanding what Crohn's disease is, and how vital an accurate diagnosis is, will help you live your best life with a chronic illness.
Crohn's disease is characterized as a chronic inflammatory bowel disease. The most common associated symptoms of Crohn's are abdominal pain, frequent and watery bowel movements, weight loss or insignificant weight gain in children, blood in the stool, fatigue, and loss of appetite. While several people may have some of these symptoms, it is extremely important to receive an accurate diagnosis from a gastroenterology specialist. Trusting your care to an expert in chronic inflammatory bowel diseases is the only way to ensure that you receive the care and treatment that you need.
There are no specific causes and there is no known cure for Crohn's disease. Managing this chronic condition under the care of a gastroenterology specialist can help you live your best life. Crohn's disease is known for its "flare-ups." People with Crohn's will typically find that they will go a few weeks or even months where they feel close to normal. They will eat regularly, and their digestive systems will seem to function well. Then, often without warning, they will have an onset of symptoms that can debilitate them and interfere with normal life. During these "flare-ups," the symptoms of Crohn's can be severe, and it is always important to maintain a good relationship with your specialist.
Different complications can go along with Crohn's, also making it essential that you maintain a good rapport with your doctor. Bowel obstruction can require surgery; ulcers can add to the misery of Crohn's; fistulas occur when ulcers extend completely through the intestinal wall; anal fissures can cause painful bowel movements; malnutrition can be common, and people with Crohn's are at a higher risk of colon cancer.
If you are experiencing any of the symptoms of Crohn's disease and are looking for an accurate diagnosis and successful treatment, contact the office of David P. Yamini, MD, today.
Posted on behalf of David P. Yamini, MD