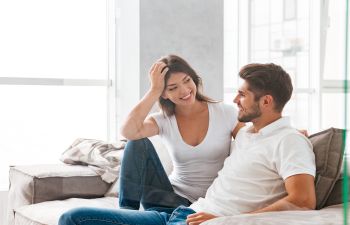 Hemorrhoids are a painful and irritating condition that can be embarrassing to address with a medical professional, leading some people to delay seeking treatment. This should not be the case, as hemorrhoids are a common condition. It is estimated that 75% of people will experience hemorrhoids at some point in their lives.
Although a common condition, there are several factors that can increase the likelihood of developing hemorrhoids. Pregnancy is a well-known cause of hemorrhoids, as the growing child puts increased pressure on the pelvic area.
Poor digestion, such as chronic constipation or frequent diarrhea, affects the function of the rectal muscles, producing hemorrhoid growths. Weakened muscles in the anal area, due either to age or obesity, are another risk factor for developing this condition. Unfortunately, some people are just genetically predisposed to getting hemorrhoids.
Symptoms of Hemorrhoids
Hemorrhoids are swollen veins in the lower rectum and anus, most comparable to varicose veins. The type of hemorrhoids you have depends on where the condition has developed.
External hemorrhoids appear under the skin around the anus, and you will feel pain, itching and discomfort in the area. Your anus could noticeably swell, and some bleeding may occur. Internal hemorrhoids do not usually cause irritation, unless they become large enough to protrude through the rectum.
If you notice bright red blood after a bowel movement, this is a tell-tale sign of internal hemorrhoids. Thrombosed hemorrhoids occur when a blood clot forms in an external hemorrhoid. You will notice significant pain and inflammation, plus a noticeably hard lump in the anal area.
Treatment for Hemorrhoids
Bleeding from the rectum should not be ignored under any circumstances, and you should immediately seek help from a medical professional. This is to ensure that your rectal bleeding is not something more serious, such as cancer.
Doctor David Yamini is experienced in many kinds of gastroenterological issues and will treat you with compassion and support. In most cases, hemorrhoids can be addressed with non-invasive methods. Don't rest on your hemorrhoid symptoms, contact Doctor Yamini's Beverly Hills or Santa Monica offices today.
Posted on behalf of David P. Yamini, MD