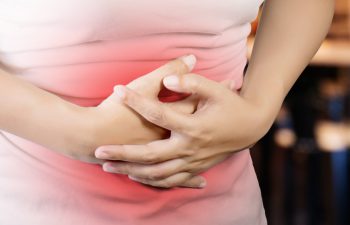 Diverticulitis (pronounced di-ver-tic-u-LIE-tis) is a condition that can cause severe abdominal pain, nausea, fever, and a noticeable change in your bowel habits. But what is this strange-sounding condition?
Diverticula are small pouches in the lining of the digestive system that can become inflamed and infected. Diverticula are common and seldom cause problems, but when they do cause issues, it will require antibiotics, changes in your diet, and in severe cases, surgery.
One of the trickiest things in diagnosing diverticulitis is that many people do not experience any symptoms other than changes in bowel habits. For most people, what happens in the bathroom is generally linked to what you ate or a stomach bug; easily put off worrying about until a long span of time goes by, and you are still experiencing the same unusual bowel movements. Patients who do not experience painful symptoms that cause them to visit the doctor right away may not receive a diagnosis unless receiving an endoscopic or radiographic exam from a qualified gastroenterologist.
The noticeable symptoms of diverticulitis include:
Abdominal tenderness
Pain, typically in the lower left side of the abdomen, that is constant and persists for several days. For unknown reasons, it is important to note that many people of Asian descent often experience pain in the right side of the abdomen.
Nausea
Vomiting
Fever
Constipation
Diarrhea
There are severe complications that can arise in patients suffering from diverticulitis. Narrowing of the colon, abscesses, fistula development, and perforation of the colon are some common complications associated with this condition. Dr. Yamini is an accomplished gastroenterologist in Los Angeles who offers comprehensive diagnosis and treatment of diverticulitis.
Posted on behalf of David P. Yamini, MD