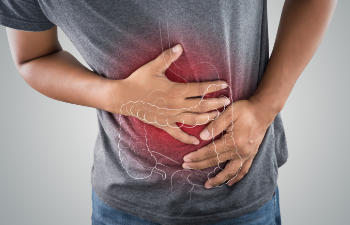 The change of the season is marked by changes all around us. Cooling temperatures, leaves changing and wardrobe changes all mark our entrance into the season of fall. It's a beautiful time of year, and also a time to consider some changes you may need to make in your own life as well.
If you're feeling like you have an unhealthy gut, why not consider ways to incorporate fall foods into your diet? Bloating, inflammation, skin issues, poor sleep and obesity are all associated with the health of your gut. By eating fermented food and good bacteria you are promoting a healthy gut micro biome to properly break down foods and for nutrient absorption and toxin elimination.
Sauerkraut
Sauerkraut is one food that you should say "yes" to as you feed your gut this fall. It is naturally fermented and has microorganisms Lactobacillus bacteria. These bacteria crowd out bad bacteria in your gut. By eating sauerkraut, it can help lower the symptoms of irritable bowel syndrome such as indigestion, bloating and gas.
Sauerkraut is made out of cabbage and cabbage is a cool-season vegetable. You can make it at home in a mason jar for homemade deliciousness! Chop up one cleaned medium head of green cabbage. Mix the chopped cabbage and salt (1 ½ tablespoons) in a bowl. Massage the salt into the cabbage for 5 to 10 minutes. Pack the salted cabbage into a mason jar and press it down firmly. Cover the top of the jar with a secured cloth to allow airflow. Press the cabbage down every few hours. Allow the cabbage to ferment in a cool room away from direct sunlight for 3 to 10 days. Enjoy!
Dr. David Yamini knows that great health starts in the gut. He will help you take steps toward better health. Call him today to schedule your appointment.
Posted on behalf of David P. Yamini, MD