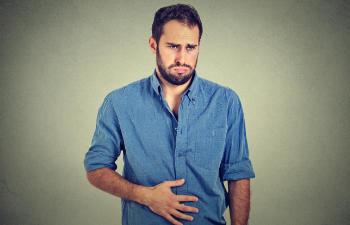 At his Santa Monica offices, Dr. David Yamini, MD often encounters patients who have developed digestive issues when eating certain foods. The first step in offering treatment is identifying the cause of these problems.
Food intolerance and food allergies are entirely different groups of conditions. It is important to understand the distinctions, as some allergies are potentially life-threatening. Food intolerances can point to more serious problems, but are not usually cause for concern.
Food Intolerance
A food intolerance directly affects the digestive system. It is typically the result of an inability to break down particular types of food components. You may experience symptoms including gas, an upset stomach or diarrhea. Even a small amount of food can trigger symptoms if you are intolerant.
As food travels through the digestive system, you will begin to experience intolerance symptoms. This usually occurs within a few hours of eating. Unfortunately, you may find that you can no longer enjoy your favorite foods without suffering pain and discomfort.
Food Allergy
Food allergies occur when the immune system interprets food as a foreign invader. Immunoglobulin E (IgE) are antibodies that are released to defend the body against attack. You will experience an allergic reaction, which may express as hives, swelling or the throat closing up.
Symptoms of food allergies develop rapidly, within minutes of eating a particular food. Anaphylaxis is a reaction that can prove fatal without treatment. Sufferers of food allergies rely on access to epinephrine to reverse the symptoms of an allergic reaction.
Common Types of Food Intolerance
Lactose intolerance results from the inability to properly produce lactase enzymes. This is the most common type of food intolerance. If you love foods such as bananas, cheese, pineapples or chocolate, histamines can ruin your enjoyment. Individuals who do not produce diamine oxidase enzymes cannot properly process histamine.
Difficulty processing gluten can cause sensitivity and problems processing foods that contain the protein. Symptoms are similar to having celiac disease but the conditions are not interchangeable. Celiac disease is an autoimmune condition that results in damage to the small intestine.
If you suspect you are suffering from food intolerances, call David P. Yamini, MD for a consultation today.
Posted on behalf of David P. Yamini, MD