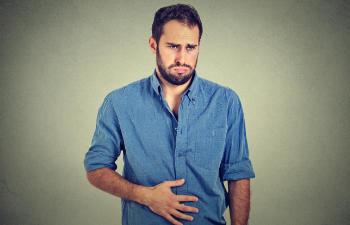 The gallbladder. Most people vaguely remember hearing about it from a biology class, but they can't really tell you much about what it does or how it functions. While it is true that most people do not pay much (or any!) attention to their gallbladder, when there is a problem it can be painful and require immediate medical attention.
The gallbladder is a pear-shaped organ found in the upper right region of the abdomen. It stores bile, a compound that the liver produces to digest fat, and it also helps the body absorb fat-soluble vitamins and nutrients. In a healthy gallbladder, this process happens painlessly – which is why most people never think about their gallbladder. However, when a blockage occurs in the gallbladder or the gallbladder stops functioning properly, considerable pain can occur.
Many people have mild cases of gallbladder problems without realizing it because they associate their symptoms with something else: something they ate, a stomach bug, or the flu. Knowing the symptoms of gallbladder problems can help you better determine when you need to visit a doctor.
Symptoms of gallbladder problems include:
Pain in the upper-right or mid-section of the abdomen

Nausea or vomiting

Changes in bowel movements

Changes in urine

Fever or chills (especially when accompanied by any other symptom)

Jaundice (yellowing of the skin)
While the listed symptoms may come and go, it is important for you to pay attention to your body and questionable issues that come up. If you notice intermittent and similar symptoms occurring again and again, you should make an appointment to be examined.
Dr. David P. Yamini offers accurate diagnosis and treatment of gallbladder problems. Your health is important, so please call with any concerns.
Posted on behalf of David P. Yamini, MD