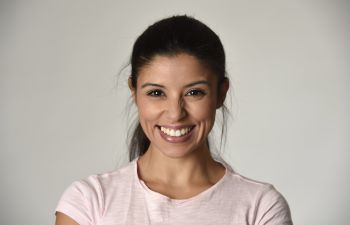 According to the market research firm Mintel, in 2019, U.S. consumers spent approximately $5.1 billion on digestive-health products such as antacids, laxatives, antidiarrheals, and other stomach remedies. That figure is projected to increase as more and more people suffer from gut-related illnesses and discomforts. The year 2020 was a doozy for everyone, and indigestion was on the rise as people suffered stress that affected their gut health.
Another reason many more people are experiencing stomach problems is the rising fascination with fad diets. The Keto diet, a low-carb diet, a low-fat diet, high fiber diets, vegetarian diets, vegan diets, the Paleo diet – there are too many to list. While there are beneficial aspects to most diet plans, it is important to focus on healthy choices behind what you choose to eat.
Fat diets often fail people because they require unnatural eating habits that overly restrict entire food groups. On the whole, Americans have a dysfunctional attitude toward food. Fad diets are nothing new, as a new diet plan will sweep the country every five years or so. Most of the time, the latest fad diet will be the exact opposite of the one before it – leaving people confused, bewildered, fat, and feeling miserable.
Many fad diets leave people in a very uncomfortable state, with constipation being a common theme. When there is an over-emphasis on restriction and a lesser emphasis on including fiber, fruits, and vegetables in a diet, our gut health will suffer. Fiber has a powerful impact on gut health by moving foods along through the digestive tract and emptying the tract of unwanted buildups. Long-term effects of constipation can become extremely profound, causing impacted bowels, hemorrhoids, and other medical conditions.
A healthy diet promotes a healthy gut. The problem with fad diets is that they concentrate more on losing weight than they do on your health. Health and nutrition go hand in hand, and they need to be seen as a lifestyle. Going back and forth with the latest fad diet will cause stress to your body that will not promote optimal health.
David P. Yamini, MD, always suggests that people eat real, whole foods full of variety. Yes, limiting processed foods can benefit your health and help you lose weight, but restricting all carbs is not necessary. If you are experiencing gut-related health concerns, contact our practice to learn how you can adapt your diet and thrive.
Posted on behalf of David P. Yamini, MD