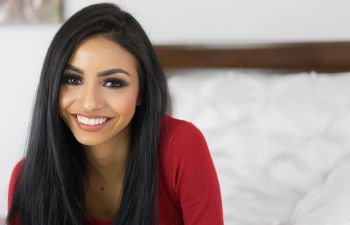 With all the anti-bacterial products on the market today, one could easily jump to the conclusion that all bacteria are harmful. The truth is, the human body contains both good and harmful bacteria. For example, the mouth contains more than 700 types of bacteria. These little creatures begin colonizing the moment a human is born. Some are good for you – they begin the digestive process – and some are harmful, making the human bite one of the most dangerous among mammals.
Researchers believe the human gut is home to about 2000 bacterial species. The gut microbiota number in the trillions. This includes bad and good bacteria. Keeping a large number of good bacteria in the gut helps fight off bad bacteria. Your best health depends on the balance of good and bad bacteria. Good bacteria support your immune system, helping it to function well. They also help control inflammation.  
What Are Probiotics
Your digestive system requires certain types of live bacteria and yeasts to function properly. These are probiotics. These good bacteria keep your gut healthy. Researchers have ongoing studies to determine how probiotics work to keep your healthy.
It is known that antibiotics kill off good bacteria at the same time they are being used to eliminate the bad bacteria. Probiotics help restore the good bacteria lost in the fight against infection. A good balance between bacteria must be maintained to help keep the body functioning at its best.
Types of Probiotics
There are many types of probiotics. Most of these come from lactobacillus and Bifidobacterium. Of the two, lactobacillus is the most common. These can be found in fermented foods like yogurt and kimchee. Some strains help with the digestion of lactose. Some help with diarrhea.
Irritable bowel syndrome (IBS) symptoms often respond well to bacteria found in Bifidobacterium. This probiotic also helps with other conditions.
Other popular probiotics are:
acidophilus, which helps with digestion. It is found in the small intestine. It is also found in the vagina and thought to help fight off harmful vaginal bacteria.
longum lives in the GI tract and helps metabolize carbohydrates. This probiotic is also an antioxidant.
breve lives in the digestive tract and helps the body absorb nutrients. Plant fibers are broken down and sugars are fermented with this probiotic.
animalis aids in digestion and fights harmful, food-borne bacteria. It may also help boost the immune system.
When your gut has adequate good bacteria, your body can function well. Good bacteria prevent infection and inflammation caused by bad bacteria. A well-balanced gut biome keeps your system operating at its best.
You may benefit from specific probiotics. For more information, consider a telemedicine appointment with Dr. David P. Yamini. Call our office to schedule your consultation.
Posted on behalf of David P. Yamini, MD