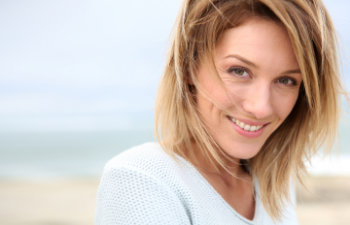 As the weather gets warmer, you may spend more time traveling to visit family and friends or go somewhere relaxing for vacation. Traveling for an extended period of time can wreak havoc on your digestive system. Symptoms like bloating, gas, diarrhea and constipation can ruin your travel plans unless you take some proactive steps to prevent these issues. Here are three tips to help reduce unwanted gastrointestinal symptoms while traveling.
Stay Hydrated
Proper hydration is essential to keep your gastrointestinal system working effectively. Coffee and sugary drinks can worsen gastrointestinal symptoms, leaving you feeling sick and tired throughout your trip. The minimum recommended amount of daily water intake to aim for is eight glasses of water. Bring a large refillable bottle with you while you are traveling and take frequent sips.
Eat Light
You may feel tempted to overindulge with your eating habits while traveling long distances. Aim to eat lighter and smaller meals throughout the day. Spicy and fatty foods can increase gastrointestinal symptoms. Choose foods like pre-cut fruits, vegetables and portable yogurt that can be gentler on your stomach while traveling instead of chips or other salty snacks. These foods tend to be easier on the stomach so you can feel better and enjoy your trip.
Walk It Off
Sitting still for long periods of time can decrease blood flow to your digestive tract necessary for processing your food and water intake. If you start to experience gastrointestinal symptoms while traveling, walking it off can help you achieve relief. Take frequent breaks from sitting in the car by stopping in a safe location for a quick walk. Exercise can help keep things moving in your digestive tract by stimulating muscle contractions so you can prevent issues with cramping, bloating and constipation.
Customized Treatment for Gastrointestinal Symptoms
If you are planning to travel during the upcoming months, you may want to speak with an experienced gastroenterologist to ward off any issues you may face. As a double board-certified gastrointestinal specialist, Dr. David P. Yamini can help you with a customized treatment plan to control your symptoms so you can lead a healthy active lifestyle. Call to schedule a consultation today.
Posted on behalf of David P. Yamini, MD