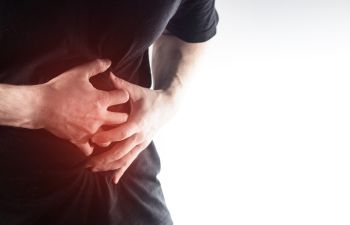 Gluten has become a maligned topic in the media over the past few years, but some people say that many gastrointestinal issues are being falsely blamed on it. What is gluten, and is it really the cause of so much discomfort?
What is Gluten?
Gluten is the name for proteins found in wheat, rye and barley. It acts as a type of glue that holds food together. Because of this ability, gluten is found in many processed foods, including breads, pastas, cereals and even soups and dressings.
What is Celiac Disease?
Celiac Disease is an autoimmune disorder that is genetic in nature. This means that if you have a parent who suffers from celiac, you have a higher risk of developing the condition yourself. If a person with celiac consumes gluten, the body triggers an immune response, attacking the small intestine. When this attack occurs, the small intestine is unable to absorb needed nutrients from food, leading to weight loss and malnutrition.
If left untreated, the sufferer can develop other autoimmune disorders such as type 1 diabetes, migraines, heart disease and are at a greater risk of developing small bowel cancers. Symptoms of celiac include abdominal bloating and pain, diarrhea, vomiting, constipation, anemia, fatigue, behavioral issues and dental enamel defects.
Conditions That Mimic Celiac Disease
Non-celiac gluten sensitivity (NCGS) is similar to celiac disease, but diagnostic testing such as blood tests and small intestine biopsies are negative. People with this condition can consume small amounts of gluten, but show symptoms if too much gluten is consumed. The damage to the small intestine present in celiac is usually not seen in NCGS sufferers. 
A wheat allergy is also sometimes misdiagnosed as celiac. In a wheat allergy, a person can develop hives, or even experience anaphylaxis, in addition to the abdominal discomfort present in celiac.
If you are experiencing symptoms of abdominal discomfort, it is important that you receive the proper diagnosis in order to treat you effectively. Dr. David P. Yamini can analyze your symptoms and ensure that you will receive the best care for your specific condition. Call today to schedule your consultation.
Posted on behalf of David P. Yamini, MD