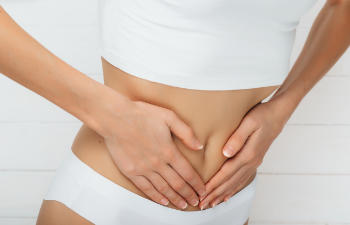 You may have heard of a condition known as leaky gut syndrome (LGS), which presents with a number of symptoms. It is thought that LGS is the result of larger substances passing through the intestinal structures into the bloodstream. This then is said to result in toxins and bacteria that can cause additional health problems.
As of now, no studies have confirmed these claims have any validity. However, that does not negate the fact that patients present with the associated symptoms of LGS. If you are experiencing digestive health issues, Dr. David Yamini can provide diagnosis and treatment.
LGS Symptoms
A host of symptoms have been associated with leaky gut syndrome. These symptoms are very real and likely suggest some sort of gastroenterological problem. If you are suffering from pain, discomfort, bloating, food sensitivities or other issues with digestion, reach out to Dr. David Yamini today.
An unhealthy gut can make it difficult to eat, or you may experience nausea before or after meals. In many cases, diet is the main driver of symptoms attributed to LGS. Dr. David Yamini's patients can expect the highest standard of care at his Beverly Hills offices.
Conditions Linked to LGS
Several conditions have been linked to leaky gut syndrome in sufferers of gastroenterological conditions. Crohn's disease, irritable bowel disease and celiac disease are associated with intestinal permeability. The first step toward finding relief is getting a diagnosis from an experienced gastroenterologist.
When you trust Dr. Yamini with your care, he will quickly seek to identify the symptoms and cause of your condition. For many patients, it is possible to once again enjoy favorite foods with the right treatment plan. However, you may need to adjust diet and lifestyle to achieve your digestive health goals.
Leaky Gut Syndrome Consultation
Contact the Beverly Hills offices of Dr. Yamini today for a consultation. Gut conditions can impact both your physical and mental health. An initial checkup will allow us to explore your medical history, diet and lifestyle. You may also need further examinations to identify the cause of current digestive problems. Call or message our office online now to schedule an exam and consultation.
Posted on behalf of David P. Yamini, MD