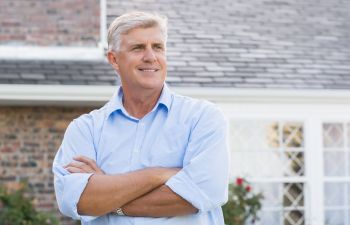 Heartburn is an uncomfortable and painful sensation in the chest that can literally feel like you have swallowed hot coals. The condition is unpleasant and debilitating but will usually subside in a few hours. Everyone will experience heartburn from time to time, usually after a spicy, rich or fatty meal. If you experience heartburn more frequently, you could be suffering from gastroesophageal reflux disease (GERD).
Signs and Symptoms of GERD
Your stomach contains incredibly powerful acids to break down food as part of the digestive process. Food is transferred from the mouth to your stomach via the esophagus. When stomach acid backs up the esophagus, it damages the delicate tissues and produces a tell-tale burning sensation. If you experience this on at least a weekly basis, you may have GERD.
GERD can produce other distressing symptoms, such as feeling that there is an obstruction in your throat or having difficulty swallowing. You may inadvertently regurgitate lumps of food or notice a sour taste in your mouth.
In some cases, GERD symptoms can worsen at night. Lying in reclined position, coupled with the stomach emptying food during the night, increases the likelihood that acids will wash up the esophagus. Pain and discomfort will bring about disrupted sleep that will leave you more irritable and moodier during the day. Irritation in the throat can lead to a chronic cough that is not connected to normal colds or flu. If you have asthma, you may notice these symptoms worsening.
Complications of GERD
GERD places severe restrictions on your overall quality of life. You might cancel plans with family and friends due to an attack of pain. Eating could become a source of stress, as you are unable to properly enjoy food due to anticipation of later discomfort. If you experience sleep disturbance, this could affect your performance at work and your interpersonal relationships. Left untreated, GERD can cause the esophagus to erode and develop painful ulcers. Changes to the delicate cell structures in the throat can also develop into esophageal cancer.
In many cases, GERD can be managed with minimally invasive treatments. Doctor David Yamini has many years of experience treating gastroenterological issues. He is ready to help from his Santa Monica and Beverly Hills offices today, so do not hesitate to call.
Posted on behalf of David P. Yamini, MD