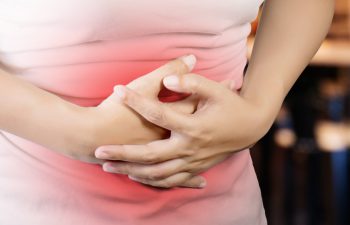 You may have heard of leaky gut syndrome discussed in the media in recent years. There is currently a large body of research that is seeking to establish the causes, symptoms and potential complications associated with the condition.
The intestinal lining plays an important role in digestion and protecting the bloodstream. When you eat or drink, any nutrients should be absorbed, while toxins and other waste are passed as stools and urine. These byproducts are largely prevented from entering the bloodstream by the intestinal lining.
Intestinal Lining Vulnerabilities
Unfortunately, the intestinal lining is not completely invulnerable. Thinning or holes in the intestinal lining can lead to toxins and small food particles passing into the bloodstream. This is thought to result in issues such as inflammation and unhealthy gut flora.
Chronic conditions can develop when the culture in your gut is unbalanced. You may have a predisposition toward the development of a leaky gut. However, a poor diet is also a likely culprit. If you do not eat enough fiber or consume large amounts of sugar and unsaturated fats, you may suffer from digestive problems. Heavy consumption of alcohol is another factor that is considered during diagnosis.
Leaky Gut Complications
Patients who present with leaky gut symptoms often suffer from one or more linked complications. Irritable bowel syndrome, celiac disease and Crohn's disease are just some of the conditions that can result from damage to the intestinal lining or bacteria in the digestive track.
Ongoing research is also focused on the potential for leaky gut contributing to certain autoimmune diseases. Possible focus for these studies could include health problems such as arthritis or lupus. As the symptoms of these conditions are often debilitating, establishing a link with digestive health could result in relief for millions of sufferers around the world.
If you are suffering from poor digestive health in Los Angeles, David P. Yamini, MD can provide answers. Whether you have leaky gut or another gastroenterological condition, we offer expert diagnosis and treatment.
Call the LA offices of Dr. David P. Yamini to book an examination today and get on the path to recovery.
Posted on behalf of David P. Yamini, MD