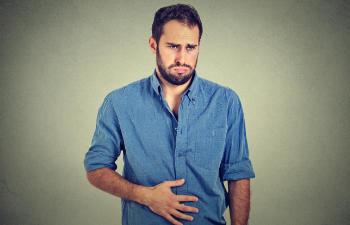 As we embark on a new year, it's important to look back and learn from lessons, mistakes or victories we had over the past year and years. Did you experience a foodborne illness last year? You were not the only one to go through that awful experience. Did you know that when two or more people get the same illness from the same contaminated food or drink; the event is called a foodborne disease outbreak, according to the Centers for Disease Control and Prevention?
If you got sick in 2018 from a foodborne outbreak public health officials will investigate it and look for better ways to control them and prevent similar outbreaks in the future.
The CDC's List of Selected Outbreak Investigations for 2018
1. Tahini produced by Achdut Ltd.
2. Salmonella Agbeni Infections
3. Pork Products
4. Romaine Lettuce
5. Raw Chicken Products
6. Ground Beef
7. Deli Ham
8. Gravel Ridge Farms Shell Eggs
9. Raw Turkey Products
10. Hy-vee Spring Pasta Salad
11. Fresh Express Salad Mix (sold at McDonald's)
12. Del Monte Fresh Produce Vegetable Trays
13. Imported Fresh Crab Meat
14. Kellogg's Honey Smacks Cereal
15. Pre-Cut Melon
16. Shell Eggs
17. Dried Coconut
18. Chicken Salad
19. Kratom
20. Raw Sprouts
21. Frozen Shredded Coconut
As we look back at foodborne illnesses last year, it's important to keep in mind that there are ways to protect yourself. WebMD suggests, While it's unlikely you can avoid foodborne illnesses entirely, you can greatly reduce your chances by:
Knowing which foods are most likely to be affected.
Knowing where the most risk lies.
Learning safe food-handling techniques.
If you suffer from a foodborne illness in 2019, contact David P. Yamini, MD for treatment and diagnosis.
Posted on behalf of David P. Yamini, MD