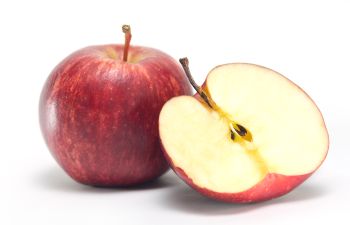 As with the beginning of most years, the start of 2021 is a great time to evaluate your diet. If you have been diagnosed with IBS, you need to know that food plays a major role in how you feel and how your body functions. Many gastroenterological conditions are either caused by or exacerbated by the things people eat and drink every day. If you have a diagnosis of IBS or are suffering from IBS-related issues, your diet will have a huge impact on your life.
FODMAP stands for Fermentable Oligosaccharides, Disaccharides, Monosaccharides, and Polyols, which are short-chain carbohydrates and sugar alcohols that are poorly absorbed by the body. Many people suffering from IBS-related issues find that high FODMAP diets cause abdominal pain and bloating. By following a low-FODMAP diet, people can eliminate or seriously limit many common foods that cause unwanted effects on the body. For most people, a low-FODMAP diet is not meant to be a permanent solution because it is very restrictive. Yet, for people with severe gastrointestinal problems, a low-FODMAP diet can work well enough to be a form of treatment.
Because a low-FODMAP diet is extremely restrictive, it is important to seek counsel from your gastroenterologist who understands IBS-related issues and how foods affect the body. You can do a lot of research online about implementing a low-FODMAP diet, but (as we all know) there are many views on everything you search on the Internet. By meeting with a gastroenterologist to discuss dietary choices, you will have the expertise that you need. Changes to your diet that are ill-advised may actually contribute to a further decline in health and well-being.
A low-FODMAP diet commonly includes many fresh vegetables, fresh fruits, lean meat, specific grains, certain nuts and seeds, and non-dairy milk. It is important to avoid gluten, dairy, and processed foods. It is also important to watch portion sizes. A single serving of almonds is a good choice for a snack on a low-FODMAP diet. However, overeating almonds can contribute to IBS symptoms.
Designing a specific low-FODMAP diet plan with your gastroenterologist is very important. Contact the offices of Dr. Yamini in California today for help and advice on an effective low-FODMAP diet.
Posted on behalf of David P. Yamini, MD