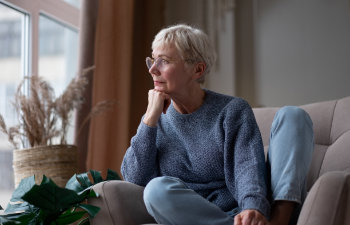 Gastrointestinal cancers are notorious for their stealthy progression, often remaining undetected until symptoms are severe. The gastrointestinal system spans from the mouth to the anus, encompassing various organs like the esophagus, liver, gallbladder, pancreas, stomach, small intestine, large intestine (colon), and rectum.
One such cancer that can silently develop within the digestive tract is esophageal cancer. It is crucial to shed light on the signs and symptoms of esophageal cancer, encouraging individuals to be vigilant and proactive about their health.
Esophageal cancer is a serious illness that can affect the esophagus (the muscular tube connecting your throat to your stomach). As with many cancers, early detection is crucial for effective treatment and improved survival rates. Dr. David P Yamini, an expert in diagnosing and treating various gastrointestinal conditions, advises regular screenings, especially for those with a family history or other risk factors associated with cancer.
What are the Common Signs and Symptoms of Esophageal Cancer?
Difficulty Swallowing: One hallmark symptom is difficulty swallowing, known as dysphagia. It can start with a feeling of food sticking in your throat and progressively worsen.
Chest Pain: Persistent, unexplained chest pain can be a red flag, particularly when associated with difficulty swallowing. It can often feel like a burning sensation.
Severe Heartburn: Occasional heartburn is normal, but if you experience frequent and severe heartburn, it may indicate an underlying issue, including esophageal cancer.
Coughing and Hoarseness: Chronic coughing and hoarseness can indicate esophageal cancer. These symptoms are often dismissed as benign but can be early warning signs.
Sudden Weight Loss: If you're losing weight without changing your diet or exercise routine, it's a matter of concern. Unintended weight loss can be a sign that something is amiss.
Esophageal cancer can be a silent threat, but sufferers should never ignore the symptoms. They may initially seem unrelated, but when they persist or worsen over time, they should prompt you to seek medical attention. Early diagnosis and treatment are vital to improving the prognosis and increasing the chances of survival.
Dr. David P Yamini, MD, strongly recommends that you schedule a consultation immediately if you experience any of these symptoms, particularly if you have risk factors. Regular screenings can be a lifesaver, especially for those with a family history of gastrointestinal cancers.
Remember, the five-year survival rate is only 43 percent when esophageal cancer is confirmed. This statistic highlights the urgency of early diagnosis and treatment. Dr. Yamini and his team are here to help you detect gastrointestinal cancers at their earliest stages, giving you the best chance at a successful outcome.
Don't hesitate to reach out for support and screening. Your health is precious, and it's our mission to safeguard it.
Contact Dr. David P Yamini, MD, in Santa Monica today to schedule an appointment. Being proactive about your health can influence outcomes in your fight against esophageal cancer and other gastrointestinal conditions.
Posted on behalf of David P. Yamini, MD