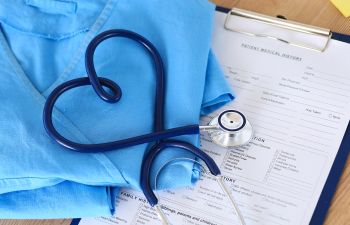 February is all about showing the people around you how much you love them. Loving gestures of the gift of time, presents and affection are common around Valentine's Day. Have you ever considered that this is a good time to show yourself, more specifically, your body, some love as well?
There are ways you can show your gut some love and provide it with healthy bacteria. The healthy bacteria you "gift" your body and gut can improve many areas of your health, including digestion, inflammation and even weight loss.
Kombacha Love
Have you heard of this fermented drink that is good for your gut? This drink originated in China or Japan. During its fermentation process acetic acid is produced and a large amount of probiotic bacteria is also produced. In addition to the healthy bacteria kombacha provides, it also offers antioxidants, antimicrobial effects, and can slow down the digestion of carbs, which reduces blood sugar levels.

There are a number of signs that can help you know if you have an unhealthy gut. An upset stomach associated with gas, bloating, constipation, diarrhea, and heartburn are all signs of an unbalanced gut. Sugar cravings can be an indication that there is a decrease in good bacteria in your gut. Constant fatigue and sleep issues can be a sign as well. Food intolerances and skin irritations can also be a sign of an unhealthy gut.
Dr. David Yamini knows that great health starts in the gut. We'd like to help you take steps towards better health. Call our office today to see how we can help you.
Posted on behalf of David P. Yamini, MD