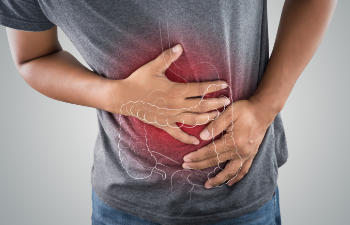 Your small intestine, otherwise known as small bowel is your longest portion of your gastrointestinal (GI) tract. It is called the small bowel because it is thin when compared to your large bowel (colon). When your small bowel bleeds, it is due to an abnormality on your inner lining bleeding. Abnormal blood vessels are the cause of 30 to 40 % of bleeds. You may also have a tumor, ulcer or Crohn's disease that is causing your small bowel to bleed.

How Do You Know If You Have Small Bowel Bleeding?
You may have slow or fast bleeding from your small bowel.
You may be experiencing anemia.
You may see blood in your stool.
You may experience tiredness or fatigue.
You may have shortness of breath.
You may have fast bleeding may cause a hemorrhage.
You may have bowels movements that look black or tarry.
How Can Your Small Bowel Bleeding Be Treated
Once the cause of your small bleeding is found, a plan for treatment can be made. Some common treatment options include endoscopy, standard enteroscopy, deep enteroscopy or intraoperative enteroscopy. In rare cases, a segment of your small bowel may need to be removed surgically.
Capsule Endoscopy – A Method Used To Detect The Cause Of Your Small Bowel Bleeding
If it is suspected that you have small bowel bleeding Dr. Yamini may use a procedure called capsule endoscopy. This procedure will help get to the root of your issue so he can treat you as quickly and effectively as possible.
If you are suffering from abdominal pain, call Dr. Yamini in California today. He will offer you expert consultation, diagnosis and treatment of your gastrointestinal tract conditions.
Posted on behalf of David P. Yamini, MD