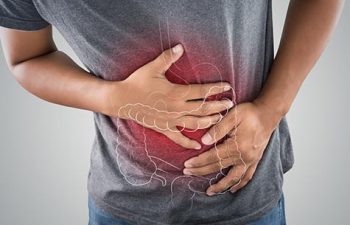 Small Intestinal Bacterial Overgrowth, also known as SIBO, is a condition where colonic-type bacteria develop in large quantities within the small intestine. This is a serious condition that causes painful symptoms in the gut. SIBO can lead to malnutrition as the bacteria start to use up the body's nutrients. SIBO can be caused by intestinal nerve or muscle dysfunction, obstruction, or a blind loop within the small intestine.
The difficulty in diagnosing Small Intestinal Bacterial Overgrowth is that it has numerous symptoms that are identical to irritable bowel syndrome (IBS). Many patients are incorrectly diagnosed with IBS by a gastroenterologist who is unfamiliar with SIBO. This misdiagnosis can lead to a complicated and painful diagnosis process that takes longer than necessary.
Symptoms of SIBO
Symptoms of SIBO include:
Abdominal bloating/distension

Abdominal pain

Constipation

Diarrhea

Gas

Vitamin/mineral deficiencies

Weight loss
Having a chronic condition that affects the gastrointestinal tract can put people at a higher risk of SIBO. Crohn's disease, diabetes, hypothyroidism, Parkinson's disease, scleroderma, and HIV can all increase the risk of SIBO.
People with any symptoms of SIBO should visit a specialist who understands SIBO. Once SIBO is diagnosed, treatment is relatively simple, and it can help improve a person's quality of life quickly. SIBO can be treated with probiotics, antibiotics, or a combination of both.
If you have questions about SIBO or would like to schedule an appointment with Dr. Yamini, contact our office for an appointment.
Posted on behalf of David P. Yamini, MD