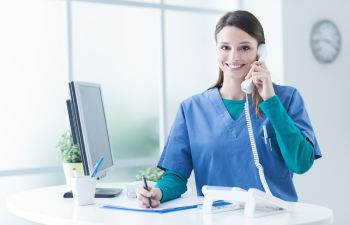 Did you ever think that telemedicine appointments would become a regular thing? The truth is, most medical facilities have offered telemedicine in some shape or form for decades. From getting fast and effective advice to consulting with your doctor over the phone, you have likely engaged in telemedicine at some point.
Although telemedicine is more commonplace due to the COVID-19 pandemic, patients are in no way losing out. At the offices of David P. Yamini, MD, we are well equipped to meet all the challenges of any crisis. Here are just some examples of how telemedicine is helping our team to continue offering excellent service to our Beverly Hills patients.
Appointment Convenience
When you have a gastrological condition, seeking diagnosis and treatment may not seem urgent. This is usually due to mild symptoms that don't feel serious. By availing of a telemedicine appointment, you can attend a convenient consultation and get peace-of-mind.
You won't have to leave your home or place of work, so long as you can set aside the specified time for the appointment. Dr. David P. Yamini, MD will do everything possible to ensure convenience around the scheduling and format of your appointment.
Savings on Travel Time & Cost
Planning for and traveling to an appointment is typically stressful. Opting for a telemedicine appointment will save time and effort required when you have an in-person consultation with Dr. Yamini. Due to the fact that you won't have to travel to our offices with a telemedicine appointment, there is also a cost savings by avoiding travel.
Fast-Tracked Treatment Path
In many cases, telemedicine leads to fast-tracked treatment. Dr. David P. Yamini, MD may identify areas of concern sooner and provide a path to effective recovery in a shorter timescale. When it comes to gastroenterological problems, time is often a crucial factor.
Contact the offices of David P. Yamini, MD in Beverly Hills today if you would like to book a telemedicine consultation.
Posted on behalf of David P. Yamini, MD