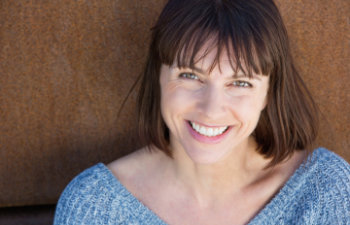 Recent advancements in medical technology have revolutionized the field of endoscopy. One such breakthrough is the introduction of wireless endoscopy capsules, which have transformed how doctors diagnose and treat gastrointestinal conditions. Compared to conventional endoscopy methods, wireless capsules offer a range of benefits that enhance patient comfort, increase efficiency and provide accurate results.
What Advantages Do Wireless Endoscopy Capsules Have Over Traditional Techniques?
Non-Invasive and Painless Procedure: Wireless endoscopy capsules offer a non-invasive alternative, unlike traditional endoscopy procedures that require inserting a long, flexible tube into the body. The small, swallowable capsule has a camera that captures detailed images as it passes through the digestive system. This eliminates the need for sedation, reduces discomfort and minimizes the risk of complications.
Complete Visualization of the Gastrointestinal Tract: Wireless endoscopy capsules provide a comprehensive view of the entire gastrointestinal tract, including areas that are difficult to reach with conventional endoscopy methods. The capsule captures high-resolution images of the esophagus, stomach, small intestine and colon, enabling doctors to detect abnormalities, diagnose conditions and identify potential sources of bleeding or inflammation.
Increased Convenience and Flexibility: Patients can go about their day with wireless endoscopy capsules during the procedure. The capsule is easily swallowed and can be ingested in the comfort of the patient's home. There is no need for hospital visits or extensive preparation, such as fasting or bowel cleansing. This convenience makes wireless endoscopy capsules an attractive option for individuals with hectic schedules or those unable to undergo conventional endoscopy.
Accurate and Reliable Results: The advanced imaging technology of wireless endoscopy capsules ensures accurate and reliable results. The high-definition images captured by the capsule are transmitted wirelessly to a recording device worn by the patient. Medical professionals then analyze the recorded data, providing a detailed evaluation of the gastrointestinal tract. This enables accurate diagnosis and appropriate treatment planning.
Reduced Risks and Complications: Conventional endoscopy procedures carry certain risks, including adverse reactions to sedation, infections and gastrointestinal tract perforation. Wireless endoscopy capsules eliminate these risks since they do not involve any invasive procedures. Additionally, the lack of sedation makes the process safer for individuals with certain medical conditions or those sensitive to anesthesia.
Get Abdominal Screening with Wireless Endoscopy Capsules from a GI Expert
Wireless capsule endoscopy offers numerous advantages over conventional endoscopy methods. If you need a comprehensive gastrointestinal evaluation, schedule a consultation with Dr. David P. Yamini, a leading expert in gastroenterology and GI treatments, including wireless capsule endoscopy.
Posted on behalf of David P. Yamini, MD