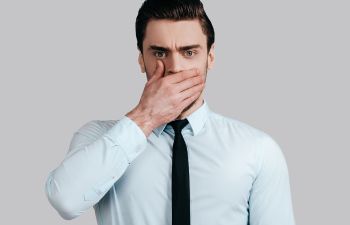 Few things are more embarrassing than passing gas in public. Belching or flatulating at the workplace, on a date, or out with friends can be humiliating. While the body was designed to expel gas as a normal bodily function, excessive gas can indicate an underlying health condition that can worsen over time.
Certain dietary choices are known for causing gas. Remember the old saying, "Beans, beans are good for your heart; the more you eat, the more you…." So, knowing that certain foods can cause you to experience more gas than normal may help you avoid certain embarrassing situations. High fiber foods (beans, broccoli, raisins, prunes, apples, and raw vegetables) can take a longer time to digest, which leads to unpleasant smells associated with flatulence. If you notice that your gas increases after eating some of these specific foods, avoiding them will be your best solution.
However, if diet is not the specific cause of your problem, potential conditions may be a factor:
Celiac disease
Constipation
Crohn's disease
Diabetes
Food intolerances
Gastroenteritis
Gastroesophageal reflux disease (GERD)
Peptic ulcers
Ulcerative colitis
If you are experiencing embarrassing, excessive gas, you can find peace of mind and options for treatment to relieve your symptoms. Dr. David Yamini and his team have provided relief for countless patients in the state of California for a wide range of gastroenterological conditions. If belching, bloating, or flatulence is causing you embarrassment, pain, or discomfort, contact our office to book an appointment. You will be made to feel comfortable and in good hands.
Posted on behalf of David P. Yamini, MD