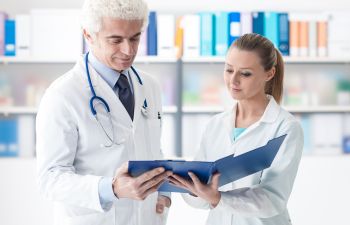 Colon Cancer (colorectal cancer) occurs when malignant cells develop around your rectum or inner lining of your colon. It is vital to get an accurate diagnosis and expeditious and effective treatment if you have symptoms of colon cancer. Colon cancer screenings involve searching you for polyps so they can be removed before colon cancer has the chance to develop. The American Cancer Society updated its colon cancer screening guidelines last May. Were you aware of their changes?
American Cancer Society's Updated Colon Cancer Screening Guidelines
Screenings should begin at age 45 for people at average risk. The previous guideline recommended the age of 50 for people at average risk.
People who are in good health and with a life expectancy of more than ten years should continue regular screenings through the age of 75.
People ages 76 through 85 should make a decision with their medical provider about whether to be screened based on their personal preferences, life expectancy, overall health, and prior screening history.

People over 85 should no longer get colon cancer screenings.
Colon Cancer Screening In California
If you are 45 or older, it's time to pursue regular screenings of your colon. If you live in California, contact the offices of Dr. David Yamini today. He is committed to helping his patients receive preventive treatment for colon cancer and other related conditions. Dr. Yamini has offices conveniently located in Beverly Hills and Santa Monica. Come see him today.
Posted on behalf of David P. Yamini, MD