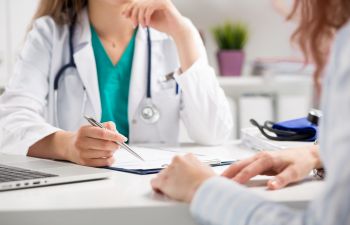 Hemorrhoids, or piles, are swollen veins in the lower region of the rectum and anus. These stretched blood vessel walls often become irritated, causing pain. Many factors contribute to their onset, the most common being advancing age, constipation and pregnancy.
While hemorrhoids can cause discomfort, they typically resolve on their own. You can also reduce the pain, quantity and frequency of hemorrhoids by changing what you eat and how you exercise. But it is better to check, even in mild cases, to ensure that what you feel is this disorder and not something more serious.
The safest course of action is to see a gastroenterologist. Dr. David Yamini, or one of the gastrointestinal specialists on his team at the Santa Monica and Beverly Hills clinics, can diagnose and offer treatment solutions for hemorrhoids and other anal problems. Non-invasive treatment choices are more commonly required than surgery.
Hemorrhoid Symptoms
One of the most concerning signs of hemorrhoids is the presence of blood in the toilet, your fasces or on your toilet paper after a bowel movement. Additional symptoms include the following:
Itchiness in the anal region
Anal pain, especially while seated
Experiencing discomfort while defecating
One or more painful firm lumps surrounding the anus
If you have any of these hemorrhoid signs, you should not do anything that could worsen them, like straining or rubbing the affected area. It would be best to pat the area clean and dry instead of wiping it until the hemorrhoids are gone.
Hemorrhoids Causes
In addition to age, problems with bowel movements (which make you strain to pass stool) and pregnancy, causes of hemorrhoids include:
Lifting heavy objects
Obesity
Chronic diarrhea
Sitting for prolonged periods
Diet (specifically low-fiber foods)
Anal intercourse
Genetics
Anything that affects blood flow in the region, causing pooling within the vessels, can result in hemorrhoids.
Seeing a Gastroenterologist for a Proper Diagnosis
Dr. Yamini's clinics and hemorrhoid specialists make you feel at ease talking about your issues. If you have hemorrhoids, you will get a custom treatment plan to make you feel better and tips on keeping them from returning. Please do not feel shy and contact us to schedule an appointment.
Posted on behalf of David P. Yamini, MD