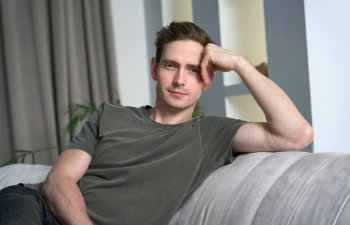 Going for a colorectal cancer screening can be a daunting experience, but it is necessary. David P Yamini, MD is a Santa Monica and Beverly Hills Gastroenterologist who emphasizes the importance of regular screenings to detect any signs of cancer early on, when it is most treatable. If you are due for a screening or have never had one before, here's what you can expect during the process.
What Screenings Are Available?
The first thing you should know is that several types of colorectal cancer screenings are available. Dr. Yamini will recommend the best option for you based on your age, health history and other factors. The most common screenings are colonoscopies, stool tests and virtual colonoscopies.
Colonoscopy
A colonoscopy is a procedure that allows your doctor to examine the entire length of your colon using a flexible tube with a camera on the end. You will be sedated during the procedure, and your doctor will insert the tube through your rectum and into your colon. The camera will transmit images of your colon to a monitor, allowing your doctor to look for any abnormalities, such as polyps or cancerous growths. The entire procedure usually takes about 30 minutes to an hour.
Stool Tests
Stool tests are another type of screening that can be done at home. Dr. Yamini can provide you with a kit that allows you to collect a small sample of your stool, which is then sent to a lab for analysis. The lab will look for any signs of blood or other abnormalities that may indicate the presence of cancer.
Virtual Colonoscopy
Virtual colonoscopies, or CT colonographies, use advanced imaging technology to create detailed images of your colon. During the procedure, you will lie on a table while a CT scanner takes multiple pictures of your abdomen and pelvis. The images are combined to create a 3D image of your colon, which Dr. Yamini can examine for any signs of cancer or abnormalities.
How Do I Prepare?
No matter the screening type you undergo, following your preparation instructions carefully is essential. For example, if you have a colonoscopy, you must follow a special diet and take medication to help empty your colon before the procedure. You may also need to adjust your medication regimen in the days leading up to the screening.
What Happens During the Screening?
During a colonoscopy screening, you can expect to feel some discomfort or pressure as the tube or scanner is inserted into your rectum. However, you should not experience any pain. If you do feel pain, let a team member know immediately. After the screening, you may feel some bloating or cramping, but this should subside within a few hours. A virtual colonoscopy does not involve invasive measures, so you should feel no discomfort.
If your screening results come back abnormal, don't panic. Many abnormal results are nothing serious, and Dr. Yamini will work with you to determine the best course of action. If cancer is detected, early treatment is critical to improving your chances of a full recovery.
While a colorectal cancer screening may not be the most pleasant experience, it is essential. Regular screenings can help detect cancer early on, when it is most treatable. If you are due for a screening or have never had one before, contact us to schedule your screening. Remember, early detection saves lives!
Posted on behalf of David P. Yamini, MD