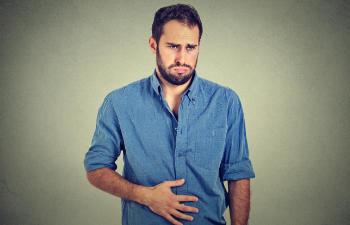 We've all experienced a stomach ache at some point and know how miserable it can be until it passes. While the occasional stomach ache is normal and typically caused by either a virus or eating something that didn't agree with us, some people experience chronic stomach aches that become a normal part of life.
When stomach aches become something that you "just live with," it is time to see a specialist. The human body is a complex machine with thousands of moving parts that all work together for the body to function properly. Many times, a small system in the body is out of whack thus causing progressive symptoms to occur in larger bodily systems. An appointment with a highly trained, experienced, and knowledgeable specialist can help you on the road to feeling better.
David P. Yamini, MD, is a double Board Certified doctor who specializes in medical disorders of the digestive and gastroenterology systems. There are many working parts in the digestive system, which means that a stomach ache is oftentimes more than just tummy trouble. The stomach, esophagus, gallbladder, liver, pancreas, small intestine, large intestine, and colon all make up the complete digestive tract. An issue in just one area can disrupt the whole system.
Symptoms of chronic "stomach aches," need to be discussed with your doctor. These symptoms include:
Persistent aching or cramping
Severe, acute abdominal pain
Bloody stools
Persistent nausea, with or without vomiting
Loss of appetite
Weight loss
Tenderness when touching the abdominal area
Swelling or bloating
David P Yamini, MD, understands that when your stomach hurts all of the time that it can negatively affect your life. If you are experiencing chronic stomach issues, contact our Santa Monica office or our Beverly Hills office today to schedule an appointment. Dr. Yamini will meet with you for a thorough consultation and discuss how to move forward so that you can find the answers to help you live your best life.
Posted on behalf of David P. Yamini, MD