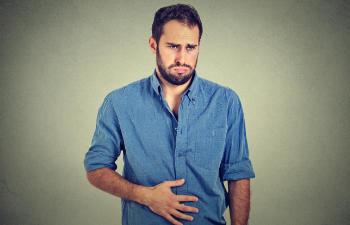 Some things get better with age, while it seems that others just fall apart. The human body is unfortunately in a state of decline from around the mid-30s. This is often difficult to grasp because, not only do the majority of people in their 30s have young children, but ~35 years of age is not that old! Yet, science reveals that most bodily functions peak shortly before age 30 and then gradually and continually go downhill.
With your body aging and declining, it is vital that you take good care of yourself to promote optimal health. Getting older is no excuse to "let yourself go" and give up. One way that you can promote your health is by undergoing a colonoscopy once you turn 50. This procedure can detect and remove 98% of precancerous and cancerous polyps, making it the "gold standard" in colon cancer screenings. Colorectal cancer almost always develops from precancerous polyps in the colon or rectum. A colonoscopy can save your life because it is the most accurate test for cancer of the colon and rectum.
A colonoscopy is a screening test for colorectal cancer. It is an exam of the inner lining of the large intestine, rectum, and colon. Most people who have colon cancer do not experience any symptoms until the cancer is in the late stages. Pay attention to your body! Symptoms of colon cancer can include the following:
Changes in bowel habits
Abdominal pain
Diarrhea
Blood in stool
Weakness or fatigue
Rectal bleeding
Unexplained weight loss
Continuous stomach issues
If you know someone who has undergone a colonoscopy, then you have probably heard about the "prep" for the procedure. Before undergoing a colonoscopy, you will need to clean out your colon – this is known as the "colon prep." This preparation is the worst part of a colonoscopy, but it is necessary — plan on being home as you prepare for your procedure.
While a colonoscopy may not be something to look forward to, this procedure can save your life. Contact the practice of David P. Yamini, MD, to schedule your appointment.
Posted on behalf of David P. Yamini, MD