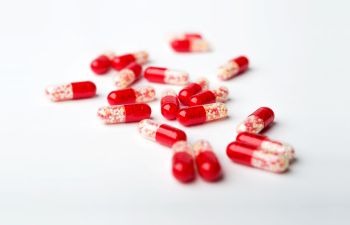 Your body is host to trillions of good and bad bacteria. Many of these microorganisms have established a mutually beneficial symbiotic relationship with you (the host) and contribute to your body's innate mechanisms.
Beneficial bacteria help you remain healthy by boosting your immune system, preventing infection and keeping harmful bacteria in check. Like beneficial yeast, these bacteria can be found in probiotics.
Probiotics work by rebalancing the population of gut bacteria. If needed, you can increase the number of beneficial bacteria in your gut by eating specific foods and taking probiotic supplements.
How do You Know if Your Body Needs Probiotics?
The majority of people do not need a probiotic supplement. You can support the good bacteria in your body just by eating a healthy diet. A diet rich in fruits, vegetables and whole grains can help you stabilize your beneficial bacteria populations.
It is preferable to replenish your good bacteria with the food you eat, just as you would with vitamins. Furthermore, taking supplements without needing them can disrupt the healthy balance of bacteria in the digestive tract, leading to gastrointestinal distress. That is why it is best to consult a doctor specializing in digestive problems before taking probiotic supplements. Once you know you need them, it is OK to take them.
Occasionally, you may need probiotics to feel normal again. An imbalance of gut bacteria can cause gastrointestinal issues, but can be corrected by a probiotic supplement. For instance, conditions like irritable bowel syndrome and Crohn's disease may benefit from this.
How to Maintain a Stable Population of Beneficial Bacteria
In general, you can aid in the preservation of your body's beneficial bacteria by doing the following:
Have some fermented foods. Pickles, sauerkraut, some varieties of yogurt and miso are all excellent sources of probiotics.
Use antibiotics cautiously. If you take antibiotics too often, the beneficial bacteria in your body may decline.
If your doctor suggests probiotic supplements, take them.
Schedule a Consultation with Dr. Yamini to Determine if Probiotics Can Help You
Consult David P. Yamini if you are experiencing digestive problems. He can help you determine which probiotic will work best for you or if probiotics will not resolve your situation. If not, we can correct your condition by other, more suitable means.
Posted on behalf of David P. Yamini, MD