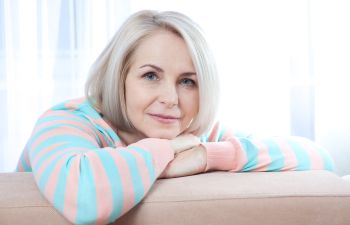 Do you suffer pain in your right shoulder or between your shoulder blades, accompanied by vomiting and severe, increasing pain in the upper right side or the center of your abdomen? All of these can be symptoms of gallbladder problems in women. Women experience a higher risk of gall stones than men, so it's critical to understand the symptoms of gall stones and seek medical care right away.
What are Gallstones?
The gall bladder produces an enzyme called bile that is used in digestion. The bile can build up and form small, hard deposits, ranging in size from smaller than the eye can seed to the size of a golf ball, which is then released into the duct, where it lodges. Gallstones can be produced from too much cholesterol in the bloodstream, too much bilirubin or the gall bladder not emptying properly.
While some gallstones don't produce any symptoms or problems, others become large enough to cause real problems that often require surgery to remove.
Why Do Women Face Higher Risk of Gallstones?
It's been determined that excess estrogen from pregnancy, hormone replacement therapy and birth control pills can all raise cholesterol levels and raise the risk for gall stones. In addition, women of childbearing years are at a higher risk, as are men above the age of 60.
Losing weight too rapidly is also a risk factor, as are diets too high in cholesterol or fat, or too low in fiber. Other risk factors for gall stones can include diabetes, being overweight and living a sedentary lifestyle. Native Americans and Hispanics also have a higher risk of developing gallstones.
Treatment for Gallstones
Gallstones do not need treatment if they are not causing symptoms. For example, a change in diet can often prevent future gall stones. However, there are times when you need treatment. Oral medication may treat the condition over time, but it is not quick and stones can re-occur. Surgery may be required to remove the gall stones. In certain cases, the gall bladder itself must be removed.
Dr. David Yamini, located in Santa Monica, is double board-certified in Gastroenterology and Internal Medicine. His office provides payment plans as well as affordable cash payments. In addition, he and his exceptional staff provide compassionate, high-quality treatment, including surgery, for gallstones and other gastrointestinal problems. Contact Dr. Yamini's office for a consultation if you are experiencing symptoms of gallstones.
Posted on behalf of David P. Yamini, MD