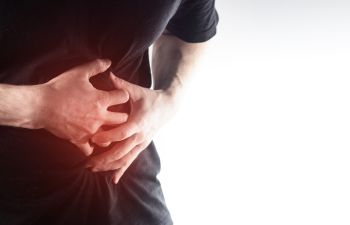 Burping (belching) is a normal physiological function, as is passing gas (farting). However, excessive burping can cause discomfort and bloating. These symptoms are not only bothersome, but may indicate a severe underlying condition.
For example, it could be a sign of Helicobacter pylori (H. pylori) bacterial infection, leading to ulcers and cancer. Therefore, if you are experiencing excessive burping, you should see David P. Yamini so he can rule out or cure the infection.
What Exactly is a Burp, and What Causes It?
Belches contain carbon dioxide, oxygen and nitrogen. They are your body's method of expelling excess air from your upper digestive tract. They result from ingested air accumulating in your esophagus, the tube that connects the throat to the stomach. If caused by something else, the burps are often paired with additional symptoms like abdominal discomfort or heartburn. Such is the case with H. pylori infection.
What are H. pylori?
H. pylori are bacteria found in almost half of the world's population, yet they rarely cause illness. Even though most people do not have symptoms of H. pylori infection, there are clues to check for if you are not feeling okay. An H. pylori infection can cause abdominal pain, nausea, lack of appetite, bloating, abrupt and unexpected weight loss and frequent burping.
These symptoms warrant a doctor's visit and antibiotics prescription. However, since H. pylori symptoms are similar to those of other gastrointestinal diseases, you should consult an experienced gastroenterologist like Dr. Yamini. He provides excellent diagnosis and treatment for H. pylori infection in those living in Beverly Hills and Santa Monica or the surrounding areas.
Do not hesitate to seek Dr. Yamini's guidance because complications from H. pylori infection can be severe, including peptic ulcers, gastritis and even stomach cancer. You may have a severe H. pylori infection and peptic ulcers if you are experiencing bloody vomit, bloody stool, problems swallowing and excessive burping. These symptoms mean you need immediate attention.
Schedule a Consultation to Avoid Health Complications and Find Relief
Make an appointment for a consultation at the offices of Dr. Yamini if you think you may have an H. pylori infection. Treatment is simple, but the consequences of not getting treated are not. Our team can provide you with the help you need to stop the bacteria from causing further damage and find relief from any discomfort.
Posted on behalf of David P. Yamini, MD