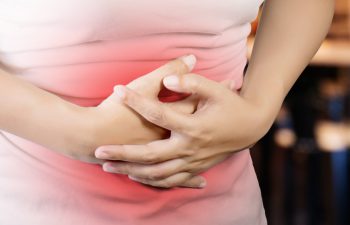 The human body is a living machine with thousands of working parts. Each part has a role to play, with some parts playing roles that you might be surprised about.
The gut is responsible for putting the body into working order. You may be shocked to learn that approximately 70 percent of the immune system is housed in the gut. Making sure your gut is healthy can be the key to addressing many of your bodily woes. Understanding how your gut works, what it does, and how to pay attention to it can help to boost your health and overall well-being.
While it is not the most glamorous thing to do, it is essential to pay attention to your poop. It generally takes 24 – 72 hours for food to move through the digestive tract. People generally have regular bowel movements every one to three days. For those who do not poop at least once every three days, they may be suffering from constipation. When you are not pooping regularly, your gut is hanging on to foods that you ate for days or weeks at a time. This means that foods are rotting in the body, leading to smelly gas, bloating, upset stomach, and other problems.
Feeding your gut healthy food and beverage choices has a considerable impact on your life. Processed foods can cause inflammation in the lining of the GI tract. Many times, processed food ingredients are seen as "attackers" to the system. Your gut will set off an inflammatory response in which the body will literally fight these foods as if they were an infection. This "attack" can cause the body to feel sick and weak. Choosing whole foods and water can lower the stress on your gut.
Any digestion issues can cause the body to under-produce neurotransmitters like serotonin. Serotonin is a contributor to feelings of happiness and well-being, with 95 percent of serotonin being produced in the small intestine. There is a direct link to poor gut health and depression, because when the gut is "off," the whole body does not function properly.
If you have not been feeling well, it may be time to have a closer look at your gut. Dr. Yamini treats patients who are experiencing issues with their digestive tract. Dr. Yamini will also educate patients on how to maintain a healthy digestive tract to have a positive impact on overall wellness. Call today to schedule an appointment for your consultation.
Posted on behalf of David P. Yamini, MD